Applet - Wave machine
This program applies a numerical solution of the wave equation for one dimensional media.
Create waves with amplitues and frequencies just as you like.
Study their behaviour for different edges, especially with
- fixed end point, free end point, never ending .
Look at different material (vary density and flexibility).
Observe the behaviour at the junction of two media.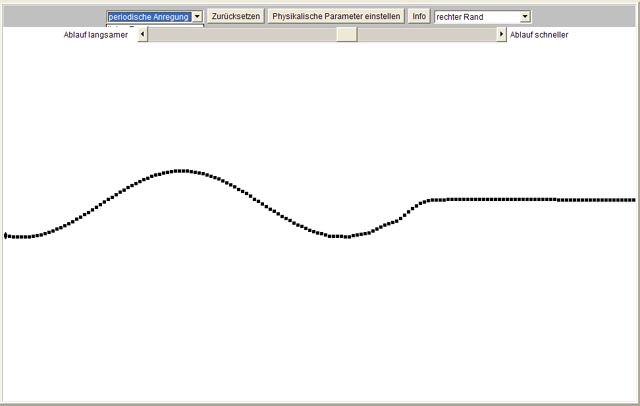 START here - (about 1 min. for loading)